The idea with Pho is to create your liquid first then add your noodles, vegetables and tofu.
For the phở liquid :
¼ cup peanut oil
2 tablespoons hoisin sauce
2 tablespoons lime juice
1 tablespoon rice vinegar
2 teaspoons coconut sugar
1 clove garlic, finely minced
¾ teaspoon salt
½ teaspoon ground five-spice
For other ingredients:
200 gms - thin rice noodles
⅓ cup shiitake/wood ear mushrooms - sliced
½ cup red onion - thinly sliced
½ cup carrots -shredded
225gms tofu - fried or baked & thinly sliced
1½ cups mung bean sprouts
1½ cups fresh coriander (cilantro)
½ cup Vietnamese basil
Extra chilli or Sriracha as required
Method:
1. For the liquid - Into a small bowl, whisk all ingredients until thoroughly combined. Set aside.
2. For the rice-noodle salad, break noodles in half and, into a large pot of simmering water, lightly stir with tongs and cook for 2 minutes. Drain and immediately rinse under cold water to halt cooking. Noodles should be tender but soft to the mouth. Let drain completely.
3. Into a large bowl transfer the liquid and add noodles along with the mushrooms, onion, carrots, tofu, sprouts, coriander (cilantro) and basil, and toss until well combined, breaking apart noodles if they begin to stick together. Add Sriracha chilli to taste.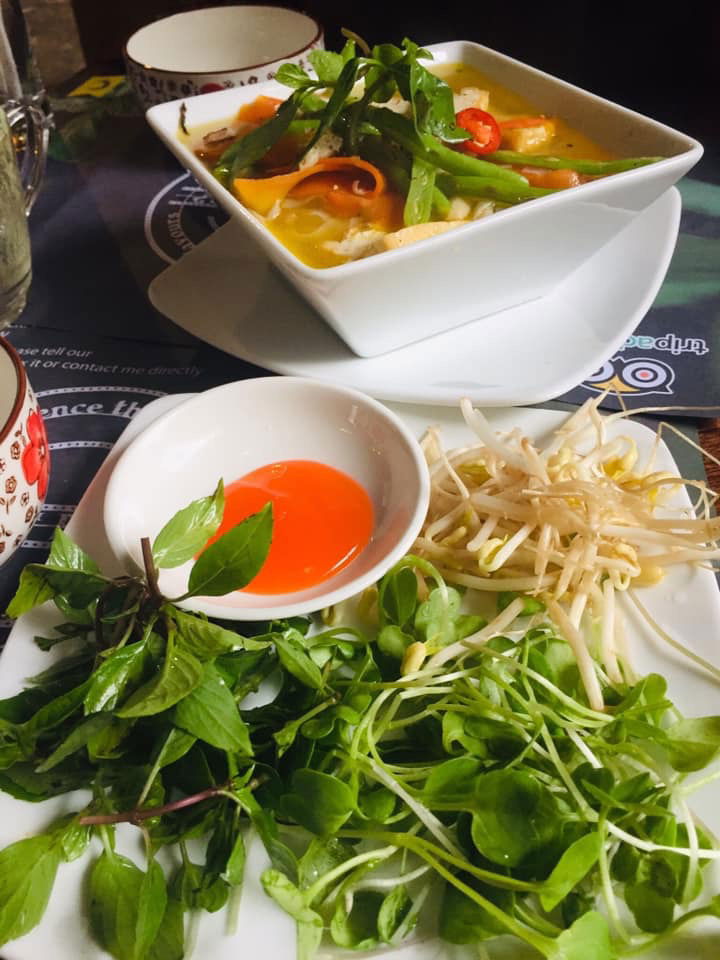 Garnish with greens and sliced chilli if that is to your taste.
Serve and ENJOY!