This is a really fabulous way to have spicy and crunchy vegetable 'pop-corn' - well sort of. This is a standard spicy recipe from my The Ultimate GUTFIXx book. You canvary flavours by changing your spice mix to include curry, Mexican or even Moroccan.
Ingredients:
1 whole cauliflower – broken into bite size florets
¾ cup of dates
¼ cup semi dried tomatoes
2-3 tbs. nutritional yeast (to taste)
2 tbs. tahini
1 tbs. apple cider vinegar
½ tsp. cayenne pepper
1 med clove fresh garlic – peeled and chopped
2 med red onions – peeled and chopped
½ tsp. turmeric
fresh parsley as a garnish
salt and pepper to taste.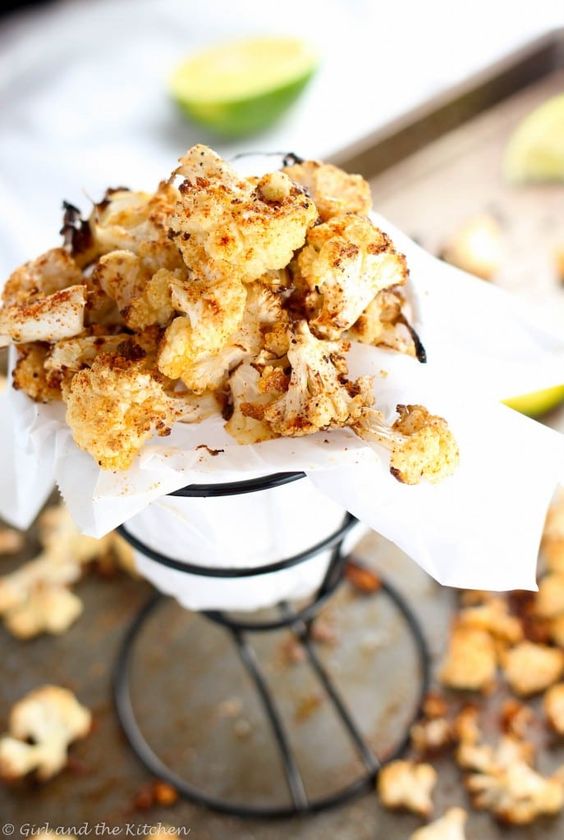 Method:
Turn oven onto 150C (300F) Add all ingredients, except the cauliflower, to your blender and mix through thoroughly until a creamy consistency is achieved. Empty into a deep prep bowl. Now dip the cauliflower florets into the sauce and place onto a baking tray.
Place the floret pieces on the tray into the preheated oven and set timer for 45 minutes. Check and reset for a further 20 minutes. Some ovens vary in their behaviour. You are looking for a crispy brown outcome. Semi soft on the bite. Serve, with fresh parsley as a garnish. ENJOY!!
An image from Girl and the Kitchen & stock.
Copyright Scott Mathias - The Ultimate GUTFIXx 2019