INGREDIENTS:
3 cups (150z-420g) frozen sweet corn kernels, thawed (frozen corn works better than fresh)
1/2 cup (2 1/2 oz - 70g) ground flaxseed
1/2 cup (4oz-115g) psyllium husks
1 heaped teaspoon cumin powder
1/2 teaspoon sea salt
FOR THE TOMATO MIXTURE:
3 large tomatoes (12oz-335g)
2 teaspoons semi or sun-dried tomatoes
1 garlic clove
1 teaspoon onion powder
salt & pepper to taste
juice of 1 lime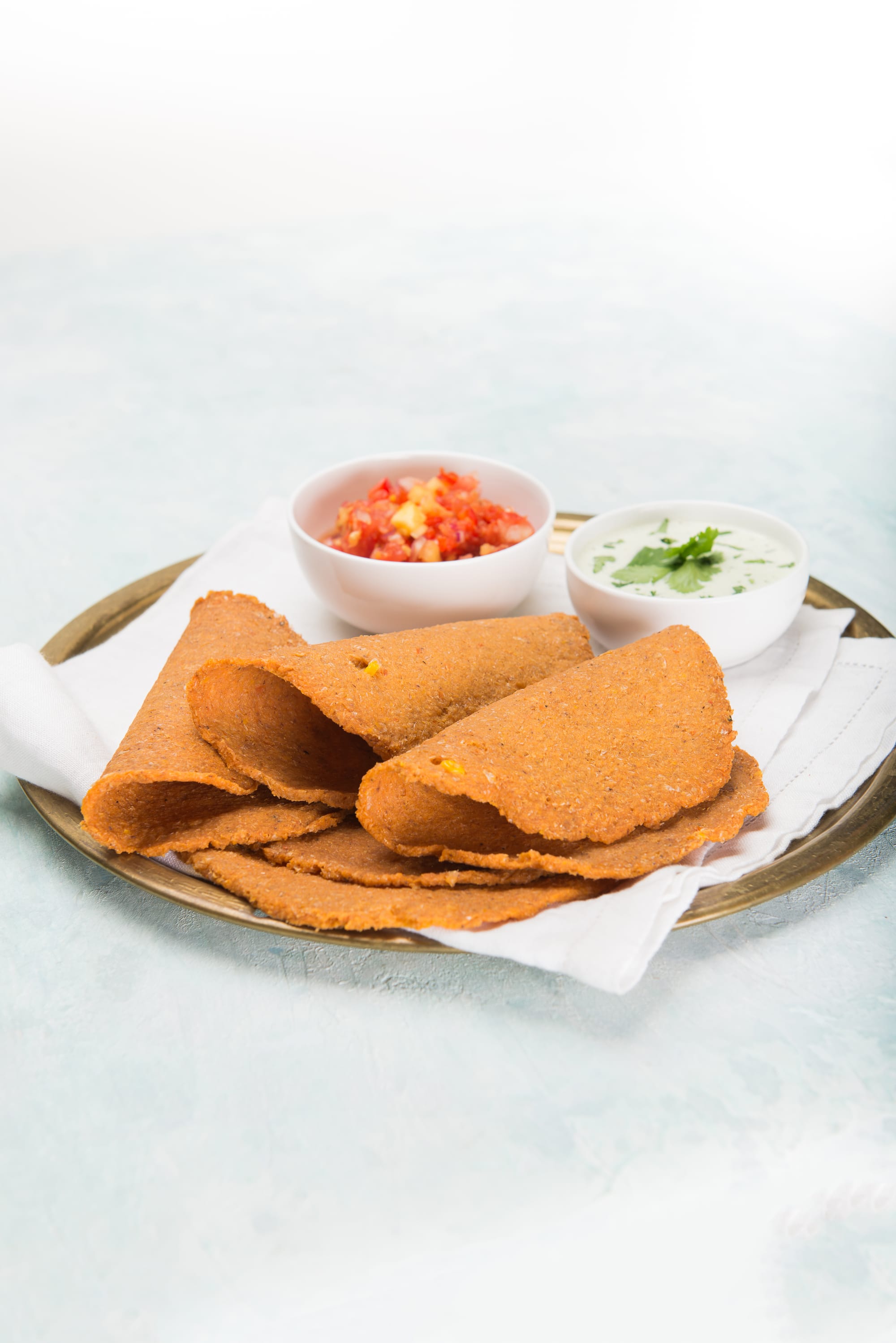 METHOD:
To make the corn bread, thoroughly blend the corn, flaxseed meal, psyllium husks, cumin powder and salt in a food processor until the corn is completely broken down. Set aside.
To make the tomato sauce, blend all the ingredients in a blender, then add to the corn mixture and pulse until firm but rubbery. The mixture ideally will fall away from the sides of the blender.
Place a heap dessertspoon onto a sheet of teflex or baking paper and, using a spatula or the flat side of a large knife, create a circle of the mixture 1/4 in - 5mm thick.
Place in a dehydrator for 4 hours at 115F - 42.5C turning halfway through. Depending on your dehydrator the breads are ready when it is pliable, firm and sponge-like. If using an oven, heat to 50C, turn on fan and leave the door open. Use the same time but turn once the naan can be separated from the teflex or baking paper.
Keep in an airtight container for up to 2 weeks. They tend to be eaten well before this time. ENJOY!
Recipe copyright Scott Mathias 2014. From Let's Eat RAW Recipe book. New Holland Publishers