INGREDIENTS:
1 firm, ready-to-eat avocado
For the nut sauce:
1/4 cup (60ml) cashew or almond milk
1/2 cup (50gm) macadamia nuts, whole or pieces, soaked in clean water for 12 hours
2 teaspoons tahini
1/2 red bell pepper (capsicum), chopped, reserving a few thin slices for garnish
1 garlic clove
1/4 teaspoon paprika
2 drops, Tabasco chilli sauce or 1/2 red chili, chopped finely
2 teaspoons lime juice, plus extra if needed
Salt and pepper to taste
Parsley to. garnish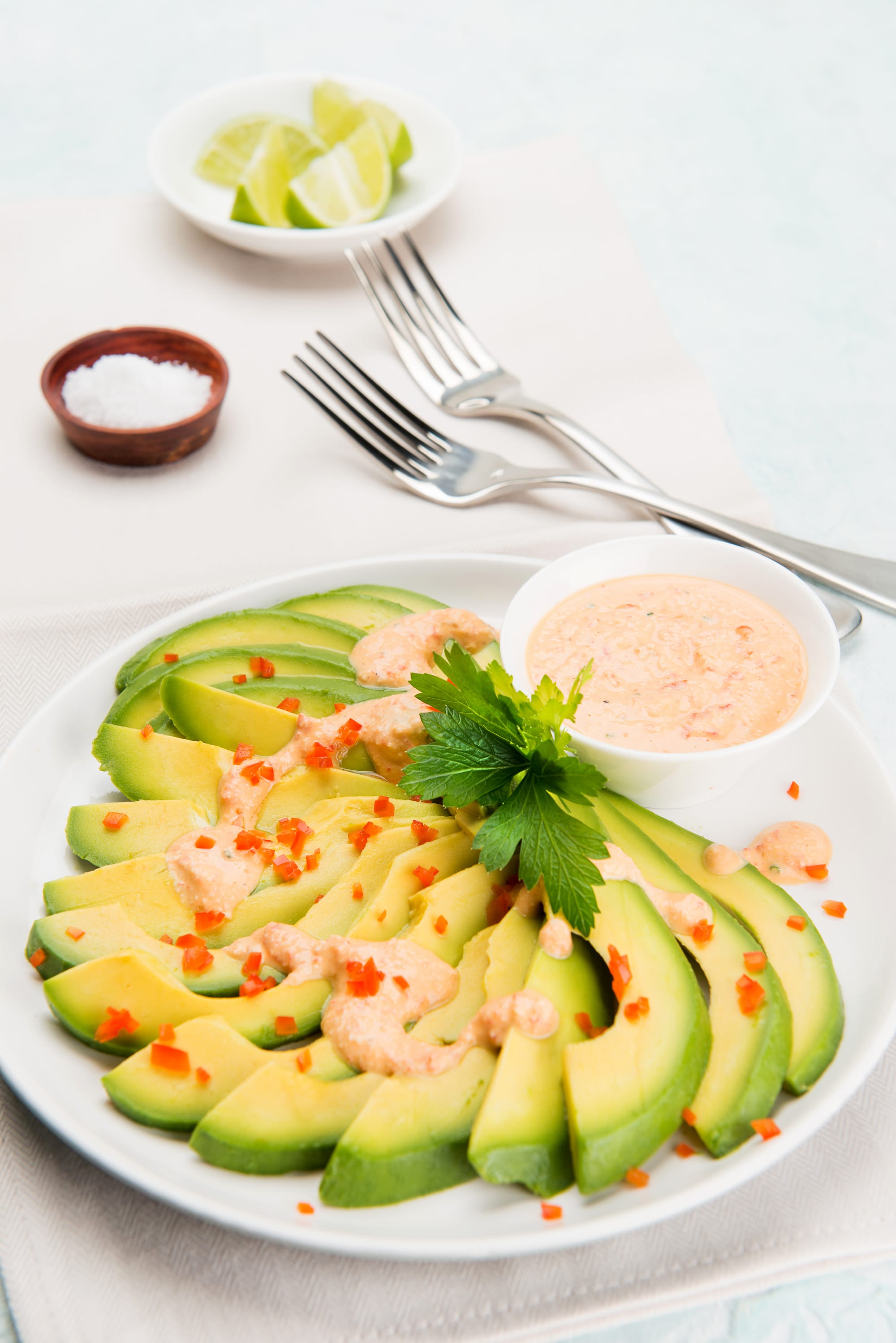 METHOD:
To make the nut sauce, blitz all the ingredients together in a blander. If the sauce is too thick, simple add more lime juice to 'lighten' it.
Leaving the skin on, remove the seed from the avocado. Slice down the flesh and gently scoop out the flesh and lay it neatly on a serving dish.
Pour the nut sauce over the avocado. Garnish with the parsley or sliced bell pepper. Reserve any extra sauce.
Serves 2.
Recipe copyright Scott Mathias 2014. From Let's Eat RAW Recipe book. New Holland Publishers